Home ECHOnomics
Looks like a play on a word. Actually, it's kind of an upgrade. ECHO Fine Properties is introducing an updated vision and method for buying or selling your home. It's really an art form because it combines aesthetics, advanced technology and innovative business solutions in a way that no other Realtor can match. And it's an update that's already an acclaimed winner. Here's the proof.
---
The Beauty of Home ECHOnomics
It's easy to see beauty in your home. But that look and feel are not always easy to translate. ECHO Fine Properties has staging and photography experts In-House to see and dramatize the things that make your place attractive to a buyers. Staging nuances, dramatic night shots, drone photos and other expert touches will give you a new perspective on your home and an overall picture that buyers will love.
Our In-House Photographer utilizes drone aerials, night shots, HDR photography, and Exposure Fusion. The "No Shadow Rule", assures photos are taken when the bright sun is behind us with no dull shadows on the house and only brilliant blue skies.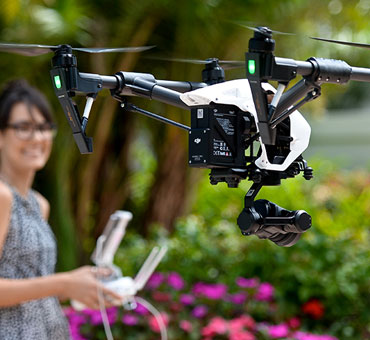 From magazine style- 8-12-page brochure layouts, to staging, pricing, and strategy, each home is precious to us. Nobody puts more time, energy and thought into a home's presentation.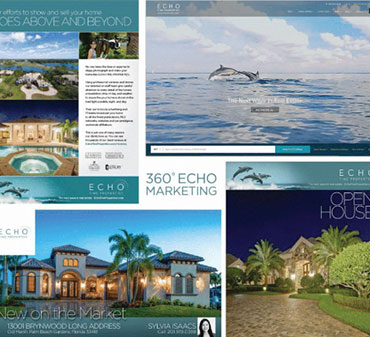 We recognized that everyone always has their smart phone within arm's reach! We went from zero to an In-House team overnight. Today, half our Buyer leads come from social media.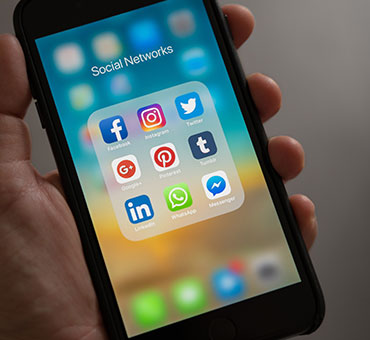 We have an In-House person who handles all incoming social media, email and internet Buyer inquires. We live in a "now" society and having a dedicated person to handle each inquiry while the agent is tied up assures our clients the fast response time they deserve.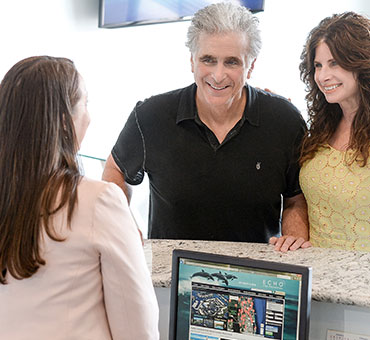 Each handpicked specialist focuses on specific communities so they know it like the back of their hand. We know the neighborhoods, the inside deals, how to stage, how to show, how to negotiation, how to close. We do all of that and strive to make it a fantastic and enjoyable experience for you!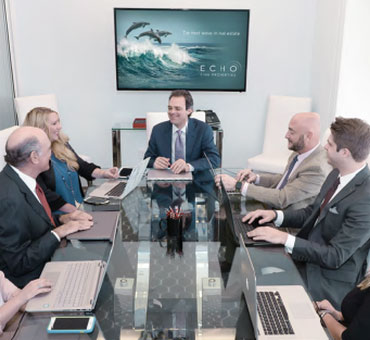 Our In-House closing specialist monitors the transaction the whole way, keeping track of inspection or mortgage dates, escrow, and details to assure a smooth closing.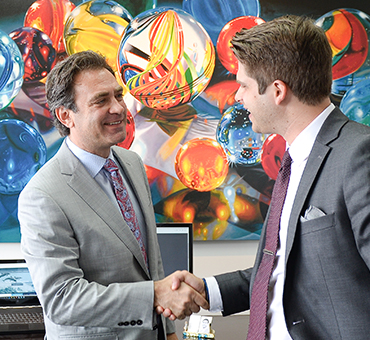 Our In-House photojournalist brings video stories to a whole new level in real estate. Real video stories on each home, community and local businesses.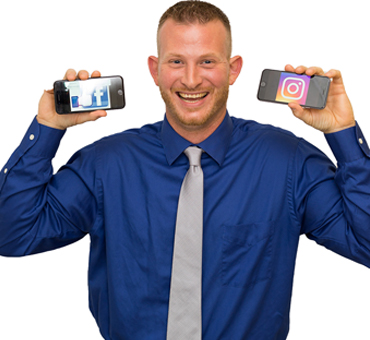 ---
The Power of Home ECHOnomics
Insight and experience can be powerful. An example: Our back-office operations are unique. Using our own systems, we can often put a more accurate value on your home than a Website that can't see many of the things a home has to offer. Those specific details can help your transaction go more quickly and smoothly. And at the best price.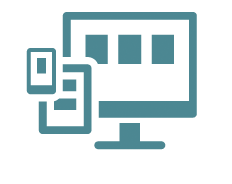 EchoFineProperties.com utilizes leading-edge technology, patent pending hyper local search features and responsive luxury design to give information that Buyers want. In addition our exclusive relationship with Ylopo and other methods of Buyer sign up/calls is unparalleled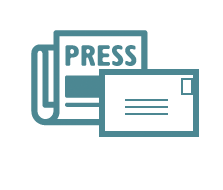 While many Realtors have cut back on newspaper advertising, Echo is taking advantage of this void. The Palm Beach area has a mature clientele who still reads the newspaper and ads pay off. Additionally we reach specific areas with professionally designed direct mail advertising.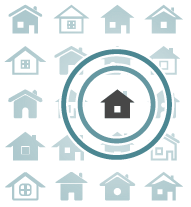 With our patent pending interactive technology, answer just a few simple questions about what you want in your next community and home. EchoMatch then pairs you with the right neighborhood and then the right home.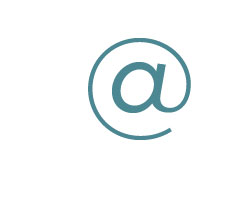 Our email marketing list of 145,000 subscribers is leading edge and breaks through with brilliant design, current data, a spot to feature your home.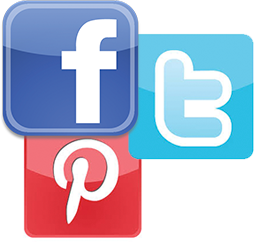 From posting must reads on Facebook to real video on YouTube to showcasing your home on Pinterest or LinkedIn, we utilize these critical social media networking mediums to identify Buyers that are truly ready to buy.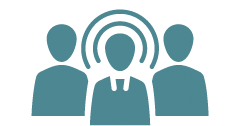 Our Lead Generation technology is only matched by real social standing, connections and real world experience. Our team attends the finest event, charities, and social gatherings. With years of experience, we have a real foundation in the Palm Beach area communities that is unparalleled
---
The Logic of Home ECHOnomics
This is easy. It's called the Home ECHOnomics Guarantee. It's an iron-clad promise to do the things we say we're going to do. The list is long, it's thoroughly detailed, and it makes total sense ("Why doesn't everybody do this?"). Answer: No other Realtor duplicates it.
The Home ECHOnomics Guarantee
57

promises

to ensure everything that is supposed to happen with the sale or purchase of your home, happens.

View Our 57 Promises
We listen to your goals. Do you want the highest price? Is a fast sale most important? Once we understand your needs, we will give you advice and put together a personalized strategy.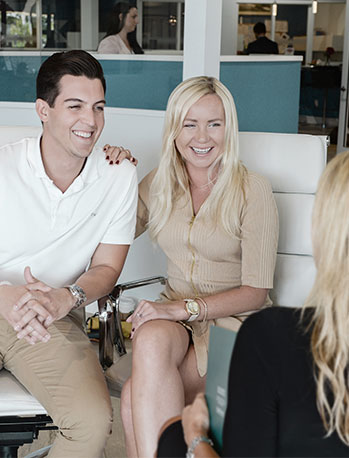 We bring more Buyers to your Home! We reach all Buyers, from our website bringing in 4000 visitors a day, our selling experience in over 100 + subdivisions and condos, and our constant home showings throughout the various communities. We bring Buyers to your home who would normally never be aware that your home even exists. This means more Buyers, a faster selling time, and a higher price for your home.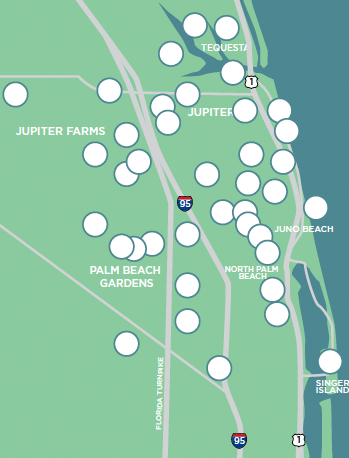 Florida's # 1 Independent Real Estate Firm. Illustrated Properties, along with the Keyes Company, are a top-25 National Brand with over 58 offices and 3,000 plus associates strong. We understand that the right Buyer for your home might not live around the corner. In this global marketplace, Buyers are coming to Florida from all over the world. Each network we belong to sends us qualified Buyer referrals. We also reap the benefits of having our listings promoted on all the networks' websites and through various other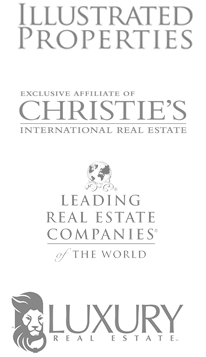 The Joy of Home ECHOnomics
Buying or selling a home can be a nightmare. Yours can be a dream. So many details you don't have to master. So many pitfalls you don't have to worry about. So many folks on our long, long list of satisfied customers. Join them. You're going to be very happy you did.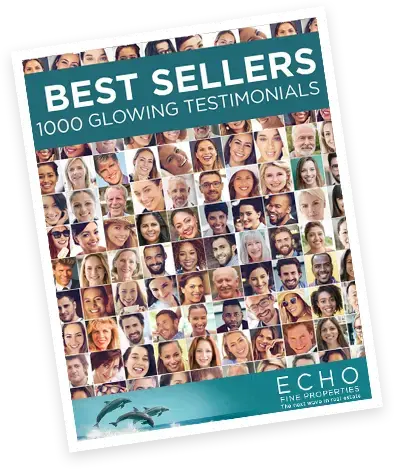 The Home ECHOnomics
1000

glowing testimonials

Satisfied Home Buyers & Sellers tell their stories.

View Our Testimonials
We recently had the pleasure of working with Andrea Roth She represented us as a selling agent in the sale of our ocean view condo in Jupiter,...
Read More >
It was an absolute pleasure working with Victoria Lorusso and Echo Fine Properties. We were out of state, and Victoria did an exceptional job...
Read More >
Great company. Very informative and here to help in any way they can. Contact Echo Fine for all your real estate needs
Read More >
Home ECHOnomics...57 Guarantees When You List With Us
With our Home ECHOnomics Guarantee of 57 promises to make sure everything that is supposed to happen, happens, you'll have the best in your corner. So let the Joy, the Beauty, the Logic and the Power of Home ECHOnomics work for you.
How Much Is
My House Worth?
Determine your home's estimated value based on recent home sales in your area
Powered by BoldLeads